FREQUENTLY ASKED QUESTIONS
1. 

What currency do you take?

Our prices are in Canadian (CAD) dollars.
2. 
Is your clothing made in Canada?

Most of our clothing is manufactured, designed, printed and embroidered in Toronto, Canada. After clicking on the item you wish to view, look for this in the details:

Canadian made – socially conscious apparel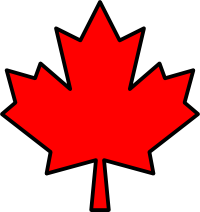 3. Do you offer backorders?
Yes we do, on certain items. Please email us at
info@firehouseclothing.ca
with your item enquiry.
4. How do I unsubscribe from your mailing list?
You can unsubscribe from our mailing list by clicking on the "Unsubscribe" link at the bottom of any email you receive from firehouseclothing.ca.


5. My contact information has changed - how do I update my account?
Once you have logged into your account you will see an "Edit my account" tab. From there you will be able to change your contact information, billing information and shipping information.

6. How do I use my promo code?
You can enter your promo code at checkout in the appropriate field.

7. Do you have a size chart available online?
Not all of our apparel has size charts. Depending on the item, the size chart will be listed in the details after clicking on the item you wish to view.

8. I'm not sure how an item will fit; can you provide me with more details?
Our adult sizes are in line with typical sizing for men and women. If you're still unsure about a product, please feel free to email us at info@firehouseclothing.ca, and we
will be happy to answer any questions you may have.

9. What are your washing instructions?
Our recommended instructions (for screen printed and embroidered tops & bottoms): Turn garment inside out, set wash temperature to cold, line dry or tumble dry low, DO NOT bleach or dry clean.

10. Is your clothing pre-shrunk?
Most of our items are pre-washed and pre-shrunk, you will see that in the details after you click on the item in our shop.

11.  I'm having technical difficulties using the website, what can I do?
Please email us at info@firehouseclothing.ca and we will help walk you through the website and assist you with any difficulties you may be having.


RETURNS
1. I would like to return an item, what do I do?
Please see our Shipping & Returns section for full instructions on how to make a return. 


2. I accidentally ripped off the tags on my item and would like to return it. What do I do?
Please let us know that when you contact us about the return, see Shipping & Returns.


3. I missed my 14-day return window and want to return an item, what are my options?
We know that sometimes things happen and you just can't make a deadline. Please call email us at info@firehouseclothing.ca and we will do our best to assist you.


4. I returned an item and would like to know how long it will take until my account is credited?
Once the returned item is received and processed for approval, it typically takes between 2-10 business days for your credit card to be refunded, depending on your credit card.


5. Firehouse Clothing sent me the wrong item, what do I do?
Please email us at info@firehouseclothing.ca, and we will be happy to return the item for you and send you the right product as soon as possible!


6. What's eligible for return or exchange? 
You may return or exchange any item that's in its original condition.
Merchandise must not be worn, altered or washed.
Merchandise must have its Firehouse labels and tags still attached.
7. I received my order and would like to exchange an item for a different size, colour, what do I do?
Please email us at info@firehouseclothing.ca, and we will process your exchange and help you find a colour that you love and a size that works best for you!

8. Can I return an item that was purchased on sale? 
Unfortunately all sale items are non-returnable and non-refundable.


SHIPPING & DELIVERY
1. How much will I be paying in taxes for my order?
All orders are subject to Ontario, Canada sales tax in the amount of 13%.


2. How can I have my order expedited?
Unfortunately at this time, we do not offer expedited shipping. Please let us know if you are in a RUSH to receive and we will do our best to give you accurate delivery time lines.


3. What is the cost of shipping?
There is a flat rate shipping fee of $9.95 CAD for all orders.


4. Will you ship to international countries?
Please email us at info@firehouseclothing.ca and we will do our best to figure out shipping (and cost) to your country.


5. Can I get my order shipped to a PO Box?
No, unfortunately our couriers cannot deliver to PO Box addresses.


6. Will I have to sign for my package or can I request to have it left at the door?
All orders are through Canada Post or USPS and do not require a signature, though you may need to pick it up from the Post Office.
All other questions, please see our Shipping & Returns page. 
CUSTOM ORDERS
1. What does "Custom" mean?
Custom orders are apparel/items that are designed and made just for you once you place an order. We don't have any extra stock. We custom design the apparel to whatever design/patch/lettering etc, you want. You contact us with details, we review the details with our designer, you approve a mockup of the apparel design. Once approved, the order goes into production. We ship out to you once it's complete.


2. Why Custom Order?
You want to order apparel, just for your hall, team, or business.


3. Can I make an return or exchange?
We do not offer any return or exchange for Custom Order items (sorry!). We highly recommend you look over the artwork mockup carefully before approving and double check all sizes and colours before placing the final order.